---
If there was a bumper sticker that said, "I'd rather be preparing financial statements," I would buy it! When I joined the firm in 2007 as a Financial Team Member, my role of assisting our clients with compilations, reviews, and audits and ultimately arriving at a accurate financial statement gave me a true feeling of accomplishment. Since changing to a part-time team member, I take great satisfaction helping clients with their bookkeeping needs and ensuring they have the ability to make sound decisions with good records as guides.
A native of Rockford, Illinois, I moved to Arizona in 1997, to attend Arizona State University, and after I got my B.S. in Accounting and Management, I decided to stay. Dave is my high school sweetheart and husband and we have two children. Spending time with my family, my moms' group, and doing Issac Asimov's Super Quiz at lunch with fellow puzzlers keeps me busy. So does taking long walks with our dog, Bailey, and solving crossword puzzles.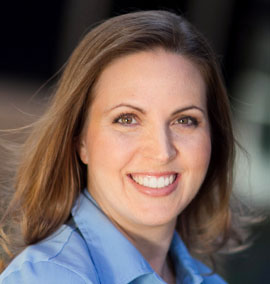 Certifications: Member of the American Institute of Certified Professional Accountants and the Arizona Society of CPAs.